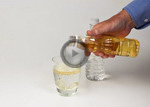 Environmentally Friendly:
Traditional candles are made with paraffin wax which is a by-product of the petroleum industry and should be considered a non-renewable energy source. When burned they release carcinogenic toxins such as benzene, toluene, formaldehyde, acetaldehyde, acrolein and soot into the air. The emissions from paraffin candles contain many of the same toxins produced by burning diesel fuel.
Wholesale Candles
It is our intention to provide a safety and emergency preparedness product than will be extremely beneficial to your customers. Candles that are; much safer than traditional candles, convenient and inexpensive, and environmentally friendly.
As a wholesaler, we trust that you will appreciate the convenience and logistical benefits that Kevin's Kandle's provide.
Please contact at sales@asafercandle.com for wholesale pricing (500 packages minimum).
A carton measures 15 x 15 x 20" and weighs 22 pounds.
Contains 500 retail packs of candles.
Each pack contains 100-10 hour candles providing an end-user potential of 50,000 candles per carton.
Easy to Ship-Easy to Store.
The wholesale cost vs MSRP provides an excellent mark-up designed to attract new suppliers.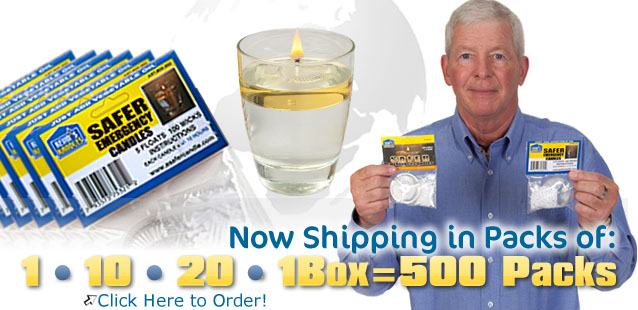 .